Ship Maintenance Consulting
Depending on customer's request, we conduct surveys of ships related to regular inspections and repairs, offer construction proposals, prepare construction estimates, and dispatch superintendent for during repair works. We also provide support for the maintenance and management of vessels , as well as proposals for customers' long-term repair work plans.
In the periodic inspection work carried out for the purpose of the safety and function maintenance of the hull and the stable continuously operation of the engine, in the dock for repairs and the repair work during anchored at offshore, we conduct a fact-finding survey on the repair requests made by the crew on the ship in accordance with the customer's request, and makes proposals on the construction items and details based on the survey results.
In actual construction, we support our customers by dispatching experienced supervisors to ensure safety, quality, and processes.
With regard to long-term repair work plans for vessels in service, we conduct a ship with the aim of maintaining and improving operational performance. Based on the survey results, we make proposals for construction items, the timing of construction, functions, and specifications for maintaining functions and performance, and material procurement. Experienced staff, e.g. ship operators, chief engineer, construction supervisors and drawing approval staff, provide detailed services.
Ship Maintenance Support
We provide ship owners and ship management companies with support for preparation of construction specifications for various dock work or offshore repair work, dispatching supervisor during under construction, and ship holding operations. The experienced staff in ship management and maintenance work gives detailed advice on the construction specifications of the deck department and engine department and the selection of the contractor such as the repairer before the construction. In addition, we support the supervision of shipowners and ship management companies as well as the master and the chief engineer at the actual repair work site. In order to meet customer needs in a limited period of repair work, we will support with the know-how that we cultivated at shipping companies .
We also provide dispatch services for repair supervisors of hull, engine and paint.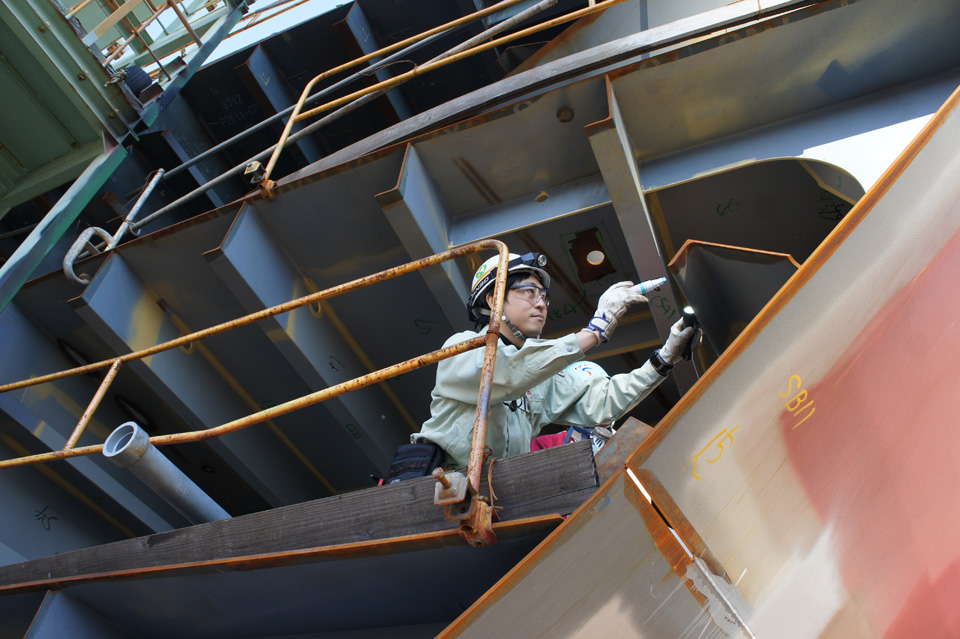 Establishment of Repair Guidelines
We provide ship maintenance consulting services to ship owners and ship management companies to formulate repair policies for the future of the ship.An experienced person in charge with ship management and ship maintenance confirms the actual situation of the ship with the ship's master, chief engineer, and the supervisor from shipowner/ management company, and advises on the current situation and future ship maintenance and repair policies that meet customer needs.
We also conducts ship inspection for the purpose of investigating the current status of ships at the time of purchase and sale. We support the maintenance of ship quality, which is an important asset for our customers, by evaluating the current status of ships and providing accurate advice on important management points for future ship maintenance and repair based on our experience in shipping companies.