President's Message

July 1, 2019, JAPAN MARINE SCIENCE INC., Yusen Navtec Co., Ltd. and Yusen Engineering Co., Ltd. amalgamated, and take a new step as a novel "JAPAN MARINE SCIENCE INC."
The new company integrates the management resources possessed by the three companies, and by flexibly utilization of human resources, technology, and know-how related to maritime and seafarers and vessels and marine structures, we provide a wide variety of solutions to marine industries and marine infrastructures in a broad fields of shipping, shipbuilding, port and energy industries. We intend to provide and further improve our services to customers.
While the social structure and business environment are rapidly changing, we aim to create new value and efficiency listed in the Mid-term Business Plan "Staying Ahead 2022 with Digitalization and Green" of NYK Group. Also, as a supporter of the maritime society, we would like to contribute to the maritime society of Japan as well as to the international community together with our customers, and we will make every effort to seek further leaps with all of the staff as one.
We sincerely ask for continuous support and encouragement.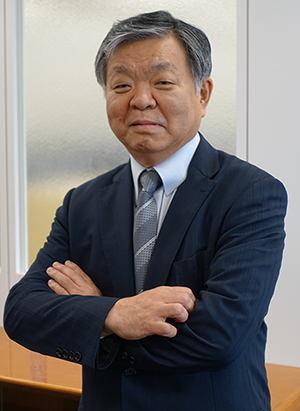 July 1st, 2019
Koichi AkaminePresident